https://i.travelapi.com/hotels/1000000/20000/18900/18874/1caa30bb_b.jpg
DoubleTree by Hilton Orlando at SeaWorld
Orlando, FL, US (MCO)
Check Rates for
Hotel Specials
Check Rates for
Package Specials
Check Rates for
Package Specials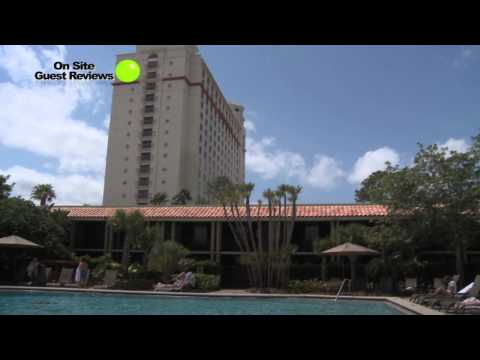 28- acre resort near SeaWorld Orlando
2 Double Beds Non Smoking
2 Double Beds with Premium Bedding
MP3 Connection
Flat Screen TV with premium channels and pay movies
Coffee/Tea Maker
Iron/Ironing Board and Hair Dryer
In-Room Safe
High Speed Internet $9.95/Day
2 Doubles Pure Allergy Non Smoking
2 Double Beds with Premium Bedding
MP3 Connection
Flat Screen TV with premium channels and pay movies
Coffee/Tea Maker
Iron/Ironing Board and Hair Dryer
In-Room Safe
High Speed Internet $9.95/Day
2 Double Beds Resort View Non Smoking
2 Double Beds with Premium Bedding
MP3 Connection
Flat Screen TV with premium channels and pay movies
Coffee/Tea Maker
Iron/Ironing Board and Hair Dryer
In-Room Safe
High Speed Internet $9.95/Day
2 Doubles Deluxe Non Smoking
2 Double Beds with Premium Bedding
MP3 Connection
Flat Screen TV with premium channels and pay movies
Coffee/Tea Maker, Microwave and Mini-Fridge
Iron/Ironing Board and Hair Dryer
In-Room Safe
High Speed Internet $9.95/Day
2 Double Mobility Accessible w/Bathtub Non Smoking
2 Double Beds with Premium Bedding
MP3 Connection
Flat Screen TV with premium channels and pay movies
Coffee/Tea Maker
Iron/Ironing Board and Hair Dryer
In-Room Safe
High Speed Internet $9.95/Day
1 King Bed with Premium Bedding
MP3 Connection
Flat Screen TV with premium channels and pay movies
Coffee/Tea Maker
Iron/Ironing Board and Hair Dryer
In-Room Safe
High Speed Internet $9.95/Day
1 King Bed Main Tower Non Smoking
1 King Bed with Premium Bedding
MP3 Connection
Flat Screen TV with premium channels and pay movies
Coffee/Tea Maker
Iron/Ironing Board and Hair Dryer
In-Room Safe
High Speed Internet $9.95/Day
1 King Pure Allergy Non Smoking
1 King Bed with Premium Bedding
MP3 Connection
Flat Screen TV with premium channels and pay movies
Coffee/Tea Maker
Iron/Ironing Board and Hair Dryer
In-Room Safe
High Speed Internet $9.95/Day
1 King Bed Resort View Non Smoking
1 King Bed with Premium Bedding
MP3 Connection
Flat Screen TV with premium channels and pay movies
Coffee/Tea Maker
Iron/Ironing Board and Hair Dryer
In-Room Safe
High Speed Internet $9.95/Day
1 King Junior Suite Non Smoking
1 King Bed with Premium Bedding
Living Area with Sofa Bed
MP3 Connection
Flat Screen TV with premium channels and pay movies
Coffee/Tea Maker
Iron/Ironing Board and Hair Dryer
In-Room Safe
High Speed Internet $9.95/Day
1 King Bed Deluxe Non Smoking
1 King Bed with Premium Bedding
MP3 Connection
Flat Screen TV with premium channels and pay movies
Coffee/Tea Maker, Microwave and Mini-Fridge
Iron/Ironing Board and Hair Dryer
In-Room Safe
High Speed Internet $9.95/Day
1 King Bed 2 Room Suite w/Sofa Bed Non Smoking
1 King Bed with Premium Bedding
Living Area with Sofa Bed
MP3 Connection
Flat Screen TV with premium channels and pay movies
Coffee/Tea Maker, Wet Bar, Microwave and Mini-Fridge
Iron/Ironing Board and Hair Dryer
In-Room Safe
High Speed Internet $9.95/Day
1 King 2 Room Deluxe Suite Non Smoking
1 King Bed with Premium Bedding
MP3 Connection
Flat Screen TV with premium channels and pay movies
Coffee/Tea Maker, Wet Bar, Microwave and Mini-Fridge
Iron/Ironing Board and Hair Dryer
In-Room Safe
High Speed Internet $9.95/Day
Table for 6
2 Baths
1 King President Suite Non Smoking
1 King Bed with Premium Bedding
MP3 Connection
Flat Screen TV with premium channels and pay movies
Coffee/Tea Maker, Wet Bar, Microwave and Mini-Fridge
Iron/Ironing Board and Hair Dryer
In-Room Safe
High Speed Internet $9.95/Day
Table for 6
3 Baths
1 King Deluxe Mobility Accessible Roll-In Shower Non Smoking
1 King Bed with Premium Bedding
MP3 Connection
Flat Screen TV with premium channels and pay movies
Coffee/Tea Maker
Iron/Ironing Board and Hair Dryer
In-Room Safe
High Speed Internet $9.95/Day
1 King Mobility Access w/Roll-In Shower Non Smoking
1 King Bed with Premium Bedding
MP3 Connection
Flat Screen TV with premium channels and pay movies
Coffee/Tea Maker
Iron/Ironing Board and Hair Dryer
In-Room Safe
High Speed Internet $9.95/Day
2 Queen Beds Main Tower Non Smoking
2 Queen Beds with Premium Bedding
MP3 Connection
Flat Screen TV with premium channels and pay movies
Coffee/Tea Maker
Iron/Ironing Board and Hair Dryer
In-Room Safe
High Speed Internet $9.95/Day
2 Queens Pure Allergy Non Smoking
2 Queen Beds with Premium Bedding
MP3 Connection
Flat Screen TV with premium channels and pay movies
Coffee/Tea Maker
Iron/Ironing Board and Hair Dryer
In-Room Safe
High Speed Internet $9.95/Day
1 Sofa Bed Parlor Non Smoking
Large Sitting Area with Sofa Bed
Table for 6
MP3 Connection
Flat Screen TV with premium channels and pay movies
Coffee/Tea Maker, Wet Bar, Microwave and Mini-Fridge
Iron/Ironing Board and Hair Dryer
In-Room Safe
High Speed Internet $9.95/Day
1 King Room Suite Non Smoking
1 King Bed with Premium Bedding
Living Area with Sofa Bed
MP3 Connection
Flat Screen TV with premium channels and pay movies
Coffee/Tea Maker
Iron/Ironing Board and Hair Dryer
In-Room Safe
High Speed Internet $9.95/Day
DoubleTree by Hilton Orlando at SeaWorld
10100 International Drive
,
Orlando
,
FL
US
32821
Nestled in 28 acres of palm trees and tropical fountains, DoubleTree by Hilton Hotel Orlando at SeaWorld is a relaxing oasis during a visit to SeaWorld. Once checked-in, guests are provided with a fresh DoubleTree Cookie. Each guestroom comes complete with a 42-inch HDTV and plush Sweet Dreams mattress. Guests can also enjoy 2 onsite swimming pools, a billiards table, and other outdoor activities. Grab a cocktail from Barefoot Bar and lounge by the pool, or visit Laguna for sweet and savory entrees. Tickets to SeaWorld, Aquatica, and Universal Studios can be purchased directly from the hotel, with a complimentary scheduled shuttle service for each park. Walt Disney World tickets are also available, with a scheduled shuttle service provided for an additional fee.
Doubletree by Hilton Orlando at SeaWorld features a wealth of on-site amenities designed for each guest`s enjoyment and convenience. In order to envelop guests in a luxurious tropical paradise, the hotel has enhanced the lush landscaping, created brick-lined pool decks and walkways, and added many amenities to enhance a visit. On-site recreation and relaxation includes:
Free Shuttles to the Walt Disney World, Universal Orlando, SeaWorld and Wet N Wild
L`Esprit Day Spa, a full-service experience in indulgence
3 large, sparkling swimming pools, including a relaxing lagoon pool
Pool bar serving cool drinks and delicious snacks
2 children`s pools
Kids Lounge with game area
A variety of on-site dining options
Spacious fitness center with 4 TVs, 3 treadmills and a variety of exercise and weight-training equipment, from bicycles to low-impact walking machines
Miniature Golf Course and Putting Green
PLUS: Don`t forget about the legendary warm chocolate chip cookie presented to each guest at check-in. Synonymous with Doubletree hospitality, the cookie plays a starring role in setting Doubletree apart from other hotels.
AMENITIES:
24-Hour Front Desk

Concierge Desk

Dry Cleaning Service

Elevator / Lift

Express Check-Out

Gift Shop on Property

Kiddie Pool

Multilingual Staff

Room Service (+)

Wedding Services
(+) = Additional fees may apply for the use of these amenities.
(*) = Free, some restrictions may apply