Catalina Hotel and Beach Club
Miami, FL, US (MIA)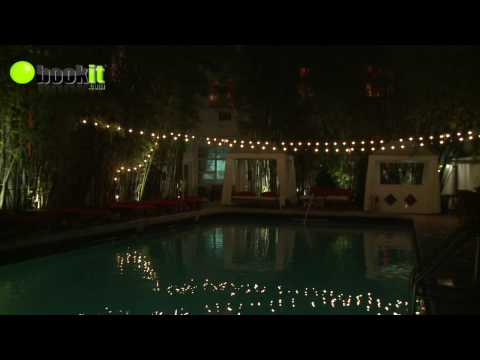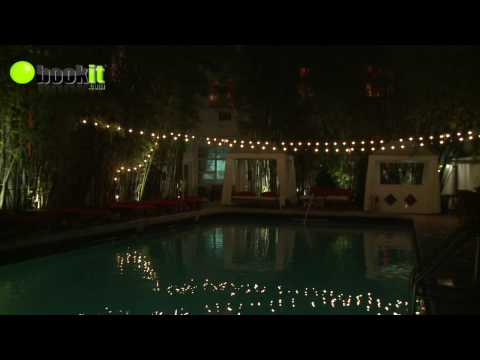 Situated just two blocks from the Miami Convention Center, Catalina Hotel pampers with an European vibe, scenic roof-top terrace and hip beach club.
Style:
Stylish Beachfront Boutique
Double - Includes Airport Shuttle, VIP Line Club Passes and Happy Hour
Starting from
$117
$105
Avg. Nightly Rate
You`re on a budget and you need a clean room to shower and a comfortable bed to sleep between beach, bar and restaurant hopping. For the young at heart and backpackers in spirit. This guestroom isn`t exactly a hostel, as it still comes fully loaded with Tempur-pedic mattresses, 100% cotton linens, spa bathrobes and the Catalina signature red and white decor. This guestroom is 165 square feet and accommodates 2 guests.
Double Double - Includes Airport Shuttle, VIP Line Club Passes and Happy Hour
Starting from
$146
$132
Avg. Nightly Rate
White, leather over-sized bed frames sit above Tempurpedic mattresses, accompanied by all-white bedding complete with 300 thread count sheets. Boutique rooms feature hardwood floors and two double-sized beds. All rooms include the most up-to-date entertainment systems, complete with a wall-mounted 42-inch plasma TV and an iPod docking station. Located in either Catalina or Maxine wings, hotel`s choice!
Catalina Hotel and Beach Club
1732 Collins Avenue
,
Miami Beach
,
FL
US
33139
Location
Perfectly located at 1732 Collins Avenue in South Beach, the Catalina Hotel boasts affordable bliss in a chic and cultured atmosphere. This restored 1930s boutique is located in the heart of South Beach. Situated just two blocks away from the Miami Beach Convention Center, the Catalina Hotel and Beach Club pampers all guests whether traveling for business or pleasure.
Why Stay Here
Free Wireless Internet
Free Airport Shuttle Service
Free VIP Line Club Passes
Free Happy Hour from 7-8pm
Resort Details
This boutique is much more than just a place to slumber, the Catalina connects dazzling style and sophistication. Catalina Hotel provides a hip beach club located directly across the street with two free beach lounge chairs avaiable per room per day. Guests will also enjoy two delicious restaurants, two sparkling pools, four hip bars, scenic rooftop terrace, Japanese Koi fish pond and relaxing zen garden.


Rooftop Pool and Bar
Beach Club Across the Street
Two Restaurants and Lounge
Bamboo Outdoor Pool
Expert Concierge Services
Discounted Gym Passes Available
Saturday Yoga Class at Hotel Croydon
Located on Collins Avenue
Accommodation Details
There are 190 air-conditioned guestrooms at Catalina Hotel and Beach Club featuring minibars, safes, and windows that open with blackout curtains. Beds come with name-brand mattresses and premium bedding. Bathrooms supply showers, designer toiletries, bathrobes, and hair dryers. Wireless Internet access is free and rooms come with a 27-inch plasma TV installed with cable channels. Guests may request hypo-allergenic bedding and wake-up calls.


Restaurants, Lounges & Bars
Maxine`s Bistro and Bar offers everything under the sun, from Greek Hummus as an appetizer to fresh ground hamburgers like the Hangover, and International cuisines as well. Choose from their wide variety of Mexican dishes, pastas, American and breakfast items. You will definitely not go hungry here! The Fung Ku Restaurant and Sushi provides a dinner menu of soups, appetizers, and salads, as well as noodles, crudos, Japanese specialties as well as lots of sushi items. Red Bar is a great stopover in the mornings for some coffee and breakfast items. It is the ideal place to meet and greet with cocktails.


AMENITIES:
24-Hour Front Desk

Beach Club (+)

Billiards

Business Center

Business Services (+)

Cabana Rentals (+)

Cafe

Coffee Shop

Concierge Desk

Conference Rooms

Continental Breakfast (+)

Dry Cleaning Service (+)

Elevator / Lift

Fine Dining

Fitness Facility (nearby) (+)

Free Airport Shuttle

Free Cocktail Hour

Free Wi-Fi

Great for Nightlife

Guests Under 21

Handicap Services

Lounge/Bar

Luggage Storage

Multilingual Staff

Non-Smoking Property

Outdoor Pool

Pet-Friendly (+)

Pool Area Bar

Porter / Bellhop

Restaurant

Rooftop Pool

Room Service (+)

Valet Parking (+)

Wireless Internet Access
(+) = Additional fees may apply for the use of these amenities.
(*) = Free, some restrictions may apply
Based on
3747
reviews
0
Be the first person to review this property!
Catalina Hotel and Beach Club
False information
kenkim123
from New York City, New York
Submitted on 03-05-2016
I called to ask what would be for early check-in and was informed $20.00 when I got there it was $35 dollars. They also said they hotel was by the beach, however, you had to walk two blocks. There is no closet in the 1 Queen room --- very very tight space.
Catalina Hotel and Beach Club
My Thoughts
tamcam2016
from Atlanta, Georgia
Submitted on 03-05-2016
Everything was great! From the bell hops to the check in counter to the operator! I'm looking forward to staying there as soon as I get back to Miami. It was also very adorable. I would definitely recommend this to anyone!
Catalina Hotel and Beach Club
Great Service. Great location
Submitted on 04-05-2016
This is my new favorite vacation spot. I travel alone, and as a female, I feel safe at this property. There is everything you can want in walking distance. Restaurants are downstairs. Beach is across the street. Happy at the hotel is free every night around 7 to 8. Juan, the concierge will ensure you have a good stay. Very professional, proactive, and observant. I can't say enough good things about the service, from bartenders to doormen. Excellent.
Catalina Hotel and Beach Club
Okay...
Submitted on 04-05-2016
Went there for a lunch on a Sunday. The place was dead but for some reason service was awful and extremely slow. We waited 40 minutes for 3 salads and two sandwiches. The food was fine but nothing crazy. I wouldn't care to go back here! There was even an awkward argument going on with two servers and they did not care to have guest here it. They were arguing about their break times and it was a conversation that could have been taken elsewhere.
Catalina Hotel and Beach Club
Wonderful!!
Submitted on 04-05-2016
This was a beautiful and comfortable, reasonable, and perfectly place hotel No microwave limited refrigerator space. I would have never imagined it would be this great they were always on time and took great care of us